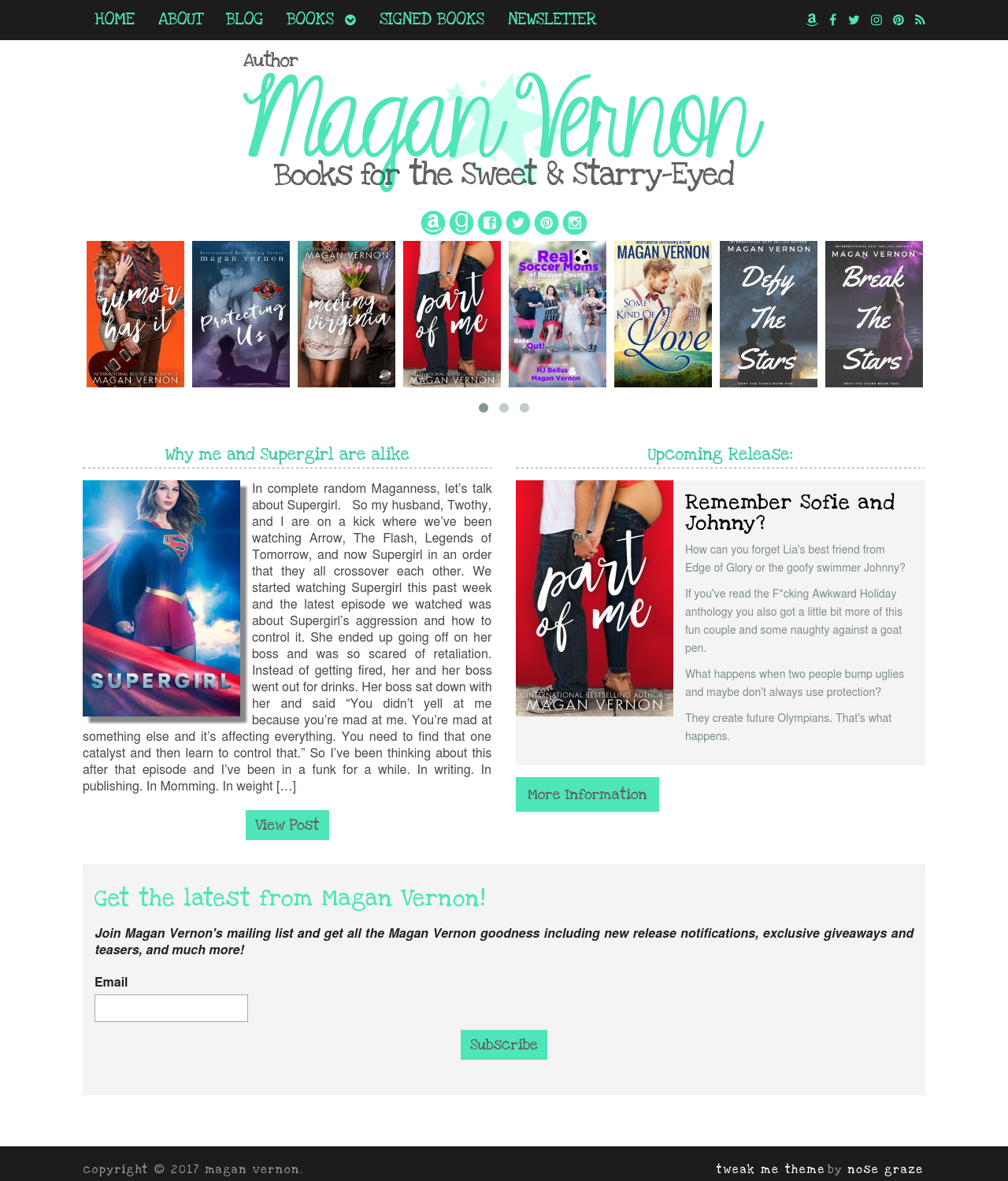 Last year I helped Magan Vernon move from the blogger platform to the wordpress platform. I also revamped her site. I talked her into use the Tweak Me 2 theme (best theme ever) and this is what we came up with.
Her Site Features:
WooCommerce – I set up a web store for Magan so that she can sell autographed copies of her books right from her site!
Book Cover Slider – I set up a slider that displays all of her published works at the top of the screen and are linked to a page dedicated for each book with book cover, cialis 40mg synopsis, buy now links, etc..