My brother said he threw this together one day for his wife with stuff that was in the refrigerator. They've made it quite a few times since then and this weekend I made it for our 4th of July/Brother's birthday celebration. It's so good!
Happy Birthday Jerry! I'm sharing your pasta salad with the world because it's SO DELICIOUS! 🙂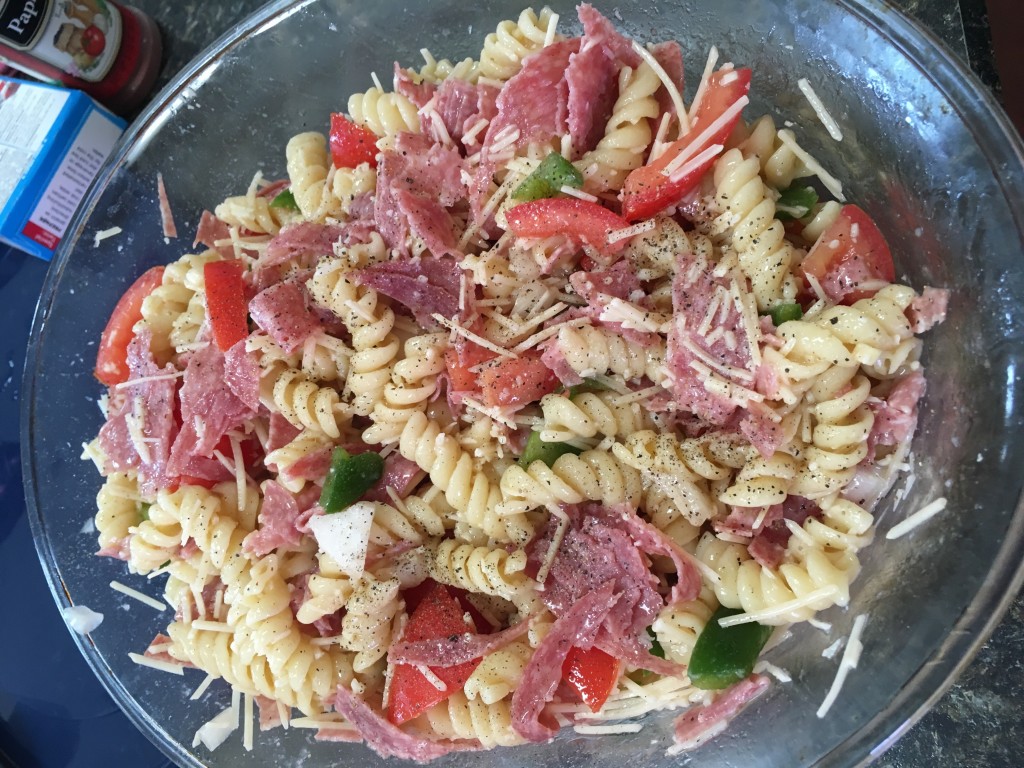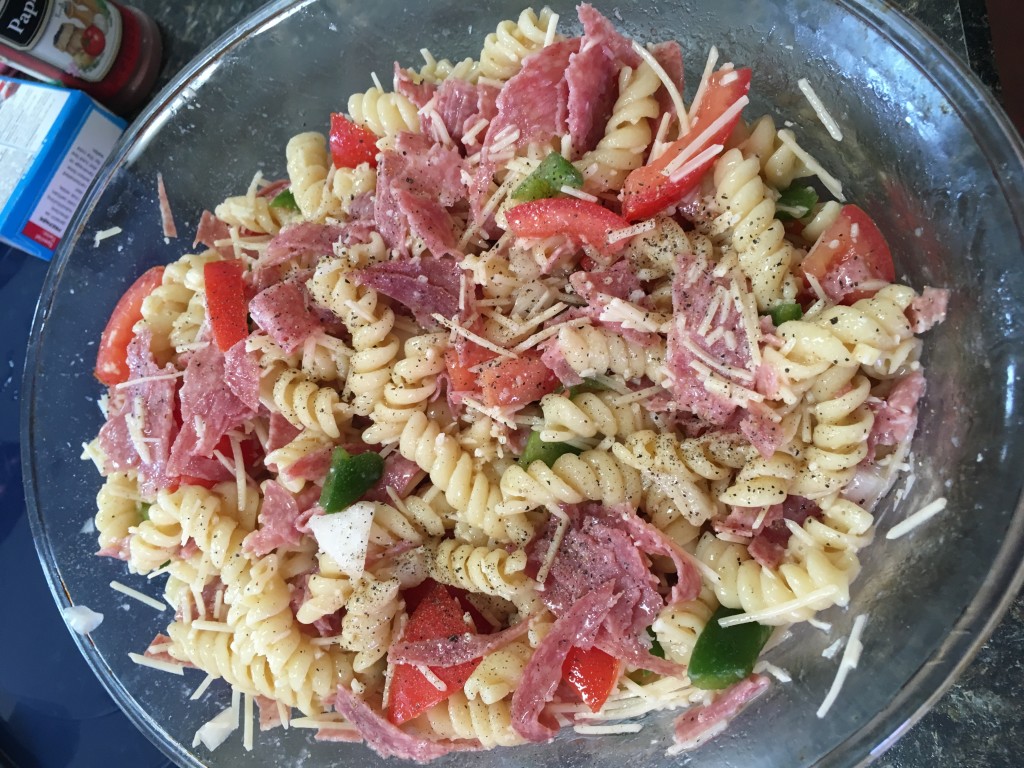 Salami & Pasta Salad
2016-07-05 11:11:40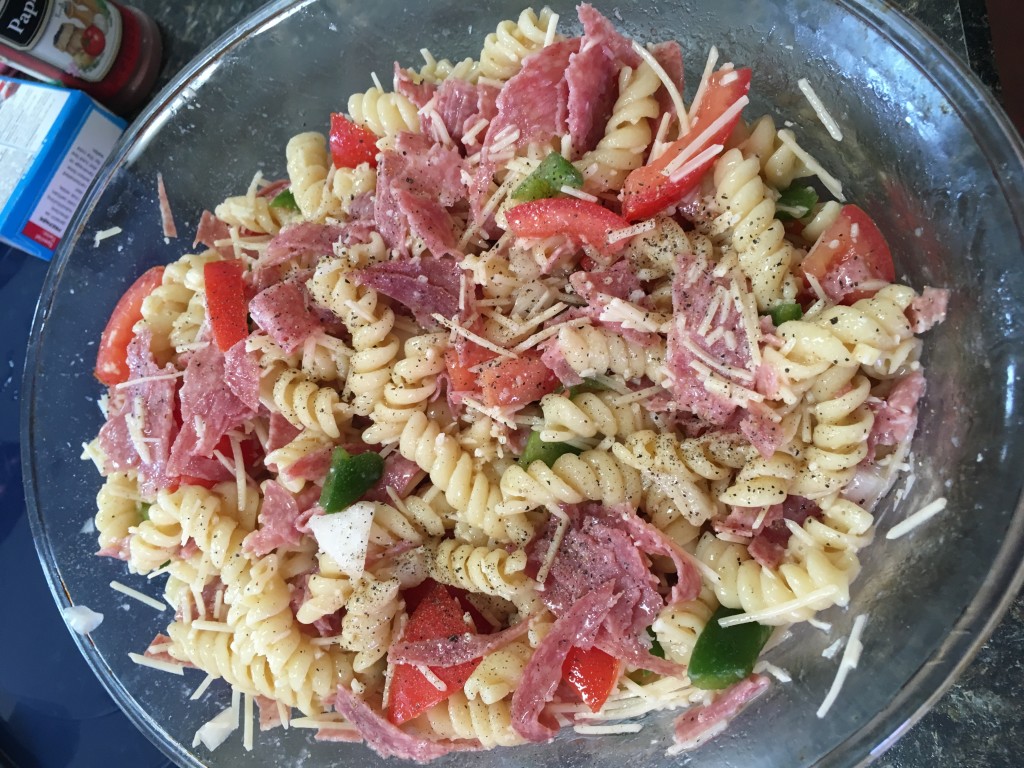 A delicious pasta salad perfect for cookouts!
Ingredients
Cooked Pasta (I used Plain Rotini but Tri-Color pasta would be yummy too!)
3-4 Roma Tomatoes
Half an Onion (whatever color you feel like! I used white.)
1-2 green peppers
Fresh Garlic (I only cut up 2 cloves and added it in, but if you want to do more, go for it!)
1/3 lb. hard salami
1 6(?) oz. bag of shredded Parmesan
1/2 bottle of Garlic Expressions classic vinaigrette dressing
Salt and Pepper
Instructions
Cook pasta, drain and let cool a bit.
While cooking the pasta, slice and dice tomatoes, onion and green peppers.
When done with the vegetables, take the sliced hard salami and cut it up into little bite sized pieces.
Take the pasta and the rest of the ingredients and mix them together in a big bowl.
Add Salt and Pepper to taste.
Chemical S C R E A M http://chemicalscream.net/
Did you end up making this pasta salad? Did you make any alterations? Let me know in the comments section below! 🙂